Page - Home
Ramada Colombo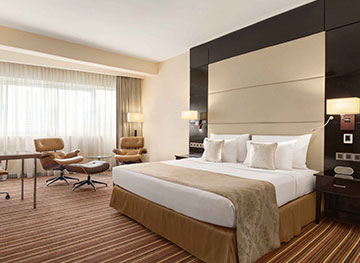 Experience
Enjoy the best of modern amenities combined with an ambiance of tranquillity that provides for the ultimate holiday experience at the centre of the bustling capital city.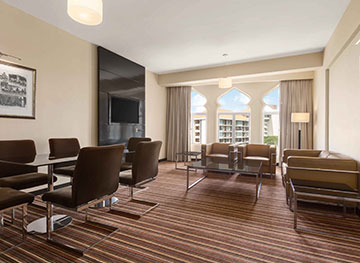 Luxury
Step into one of our 94 spacious rooms that offer smart-luxury services that bring all that you need to your fingertips with effortless ease.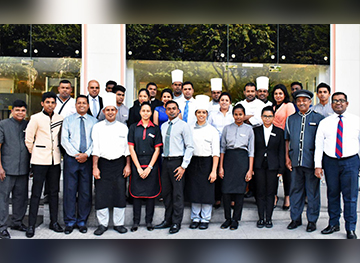 Staff
Professional, efficient and friendly, our team is committed to provide you with the best service possible so that you feel right at home while on vacation.
The Liberty Ballroom
Celebrate your wedding banquet or special occasion at our grand Liberty Ballroom that offers opulent settings that matches the grandeur of your special celebration.
Continue Reading
Capacity up to 900 heads
Superior lighting system
Exceptional cuisines
BOOK NOW
Persian Room
Ideal for intimate gatherings or conferences or seminars the Persian and Hazel rooms, come with state of the art technology with chic spaces that encourage interaction while maximising comfort.
Continue Reading
Capacity up to 80 heads
Natural light
Private boardroom
BOOK NOW
Hazel Room
Feel empowered to take on the business world at Think, our boardroom that provides the perfect professional setting combined with cutting edge technology.
Continue Reading
Facilities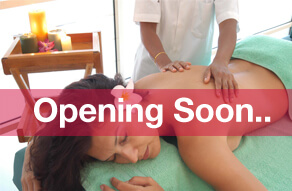 Spa & Massage
Feel rejuvenated with our healing spa therapies.
Events Planner
Take a dip and relax in our outdoor pool with a Jacuzzi and coffee shop right next to it.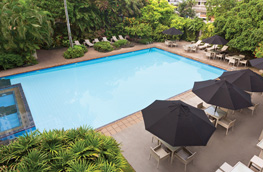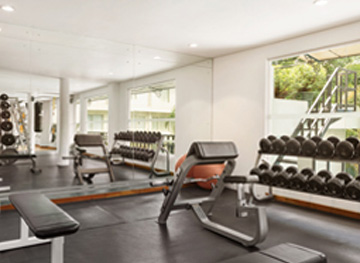 Fitness Rooms
Stay fit even on vacation at our fully equipped fitness centre.
History
Incorporated, under the singular vision of Mr. Jabir A Cader, a businessman and a visionary, The Alhambra Hotel was opened to the public on the 27th of March 1969. "The Holiday Inn" brand while flourishing held promise to many franchise operations that looked to manage their own hotels rather than offer them up to management.
1969
The Holiday Inn was the second international brand to be introduced to Sri Lanka and was established on the 21st of March 1974. After the passing away of Mr. Cader on the 27th of June 2002, his legacy was carried forward by his children in the form of the Holiday Inn brand that lasted for a successful 35 years.
1974
In 2009, the management of Alhambra Hotels decided to rebrand in conjunction with Wyndham Hotels and in the wake of this new vision, Ramada Colombo was established.
2009