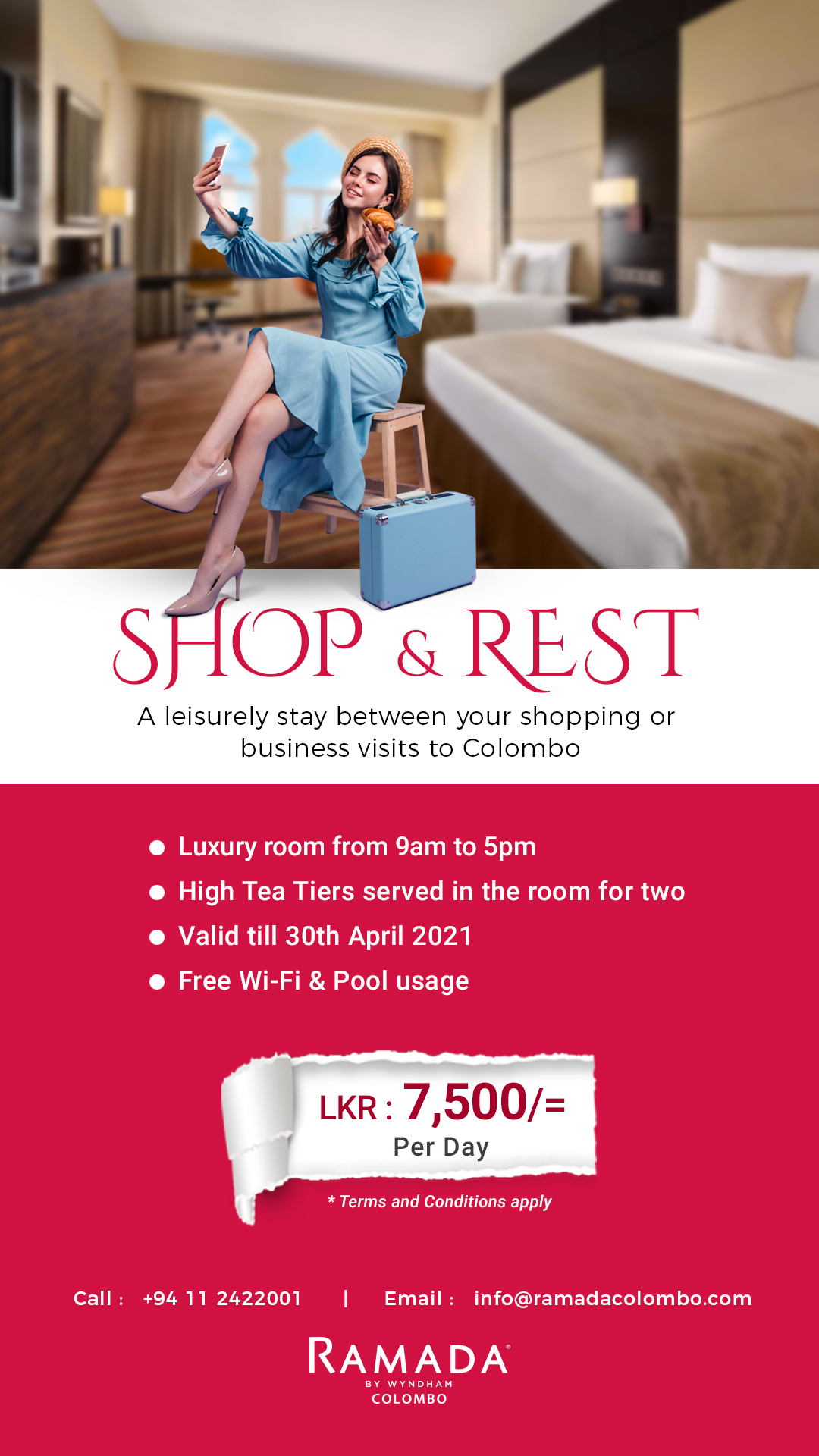 Shop & Rest
Rs. 7500
What more could you ask for?
Spend the day with us amidst your business or leisure visits to Colombo.
High tea tiers for two served in the room
Luxury room from 9am to 5pm
Free Wifi and Pool usage
Valid till the end of April
Call 011 2422001 for reservations!