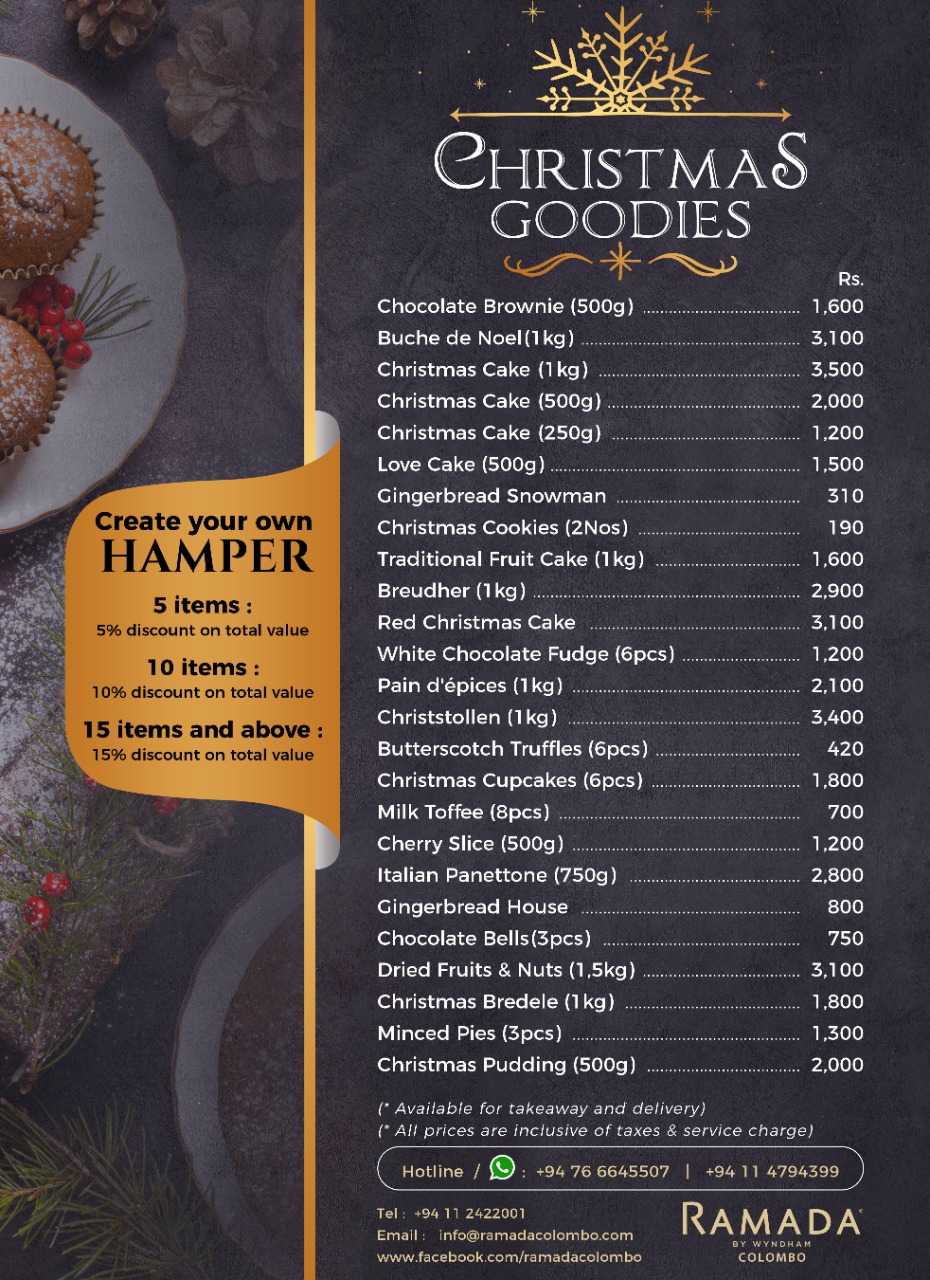 Christmas is all about food that is otherworldly and rekindling relationships with your kith and kin. The best kind of Christmas celebration is one that blends both these components together.
Build your own hamper with us this Christmas, for all those you hold dear to you and grab a discount of,
5% off the total for 5 items 10% off the total for 10 items and 15% off the total for 15 items.
Call or Watsapp on 94 76 664 5507 or
Call 94 11 242 2001 ext: 254
For more information or to place an order.